Home is where the Wet Nose filled cushions are? I guess I never really thought I'd see the day that my images of your pets would come to life on products and looking at some wonderful, tangible, giftable, artful home decor makes me very happy indeed. We are not just a pet photography studio.
I finally talked the family into joining the Wet Nose team. Before I came crashing into her world, my mum was involved in the textile industry and for the best part of her life, has loved being creative. Mostly working from memory and imagination she is crafting really gorgeous, one of a kind cushions for people everywhere. We're excited to be working together.
We only wanted to work with ethical and Irish manufacturers so this fabric comes with love from a textile printing and design studio on Ireland's Wild Atlantic Way, run by a very friendly small team with the help of their rather large digital printer whose name is 'Florence'.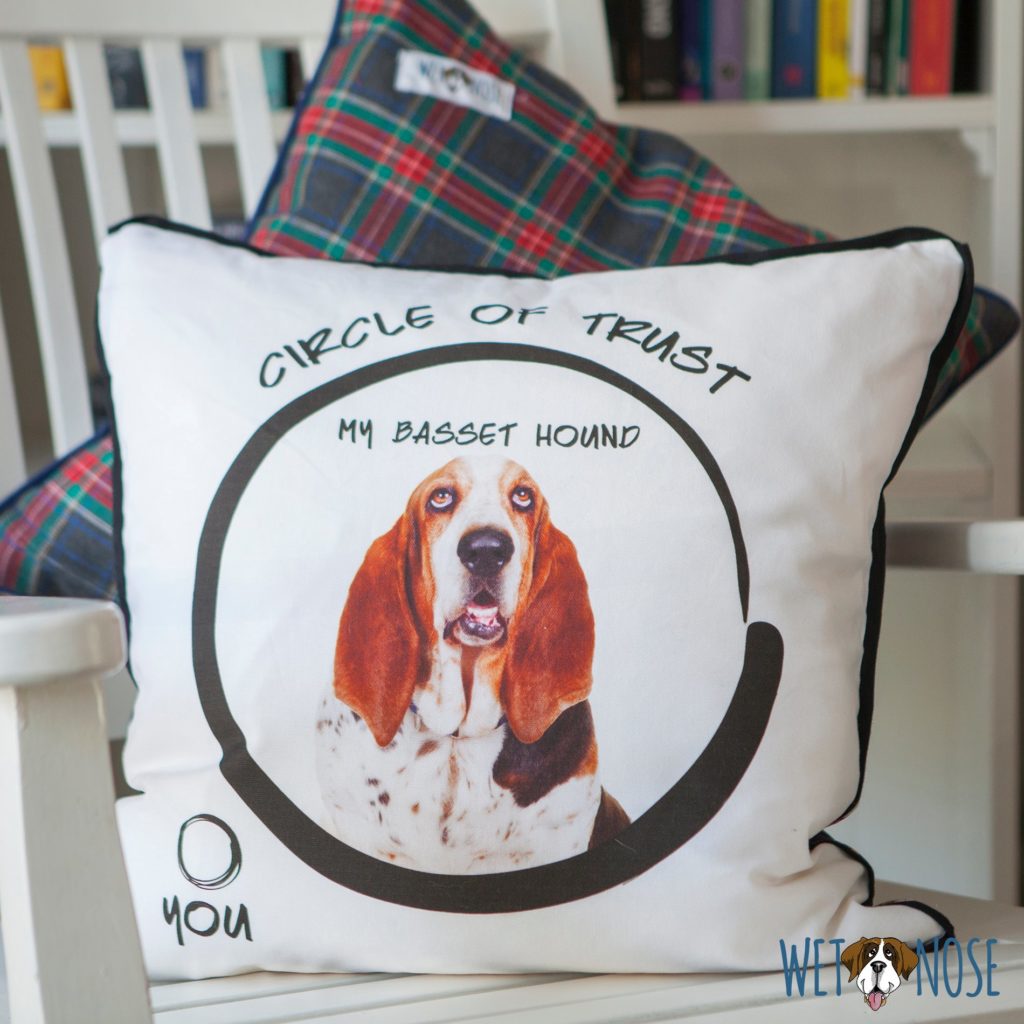 The handsome bassett, Fred, pictured here, is presenting just one of our completed pieces.
We will photograph your Wet Nose, personalise your message and give you your unique design. And we'll offer you your professional photographic session at our studio, your choice of images, your personalised artwork, and your tailored piece for only €120.
Hurry and book in soon!
Happy Wednesday Wet Nose Lovers!