Some of them wear Wet Nose bandanas!
The Wet Nose pup up studio visited Equipet over the weekend and it was a brilliantly colourful dog (and bunny, and piggie, and parrot and cat) filled day. Huge thanks to Equipet, Coolock and Equipet, Tallaght for another successfully fun filled time.
I couldn't be more grateful to everyone, newbies and pros, who came out to offer giant hugs, kisses, and their best modelling skills. What an unforgettable couple of days.
Wet Nose created a giant sized bandana for our special dog guest and supper pupper, Jorah.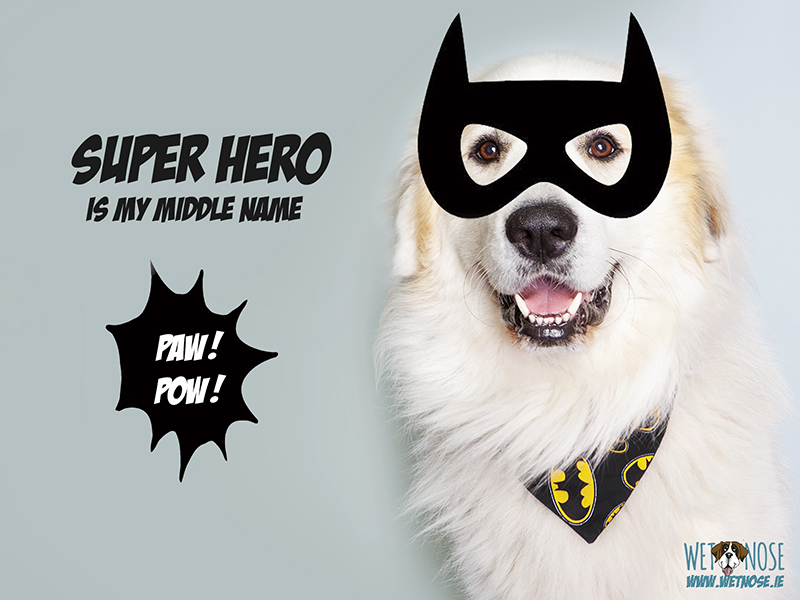 And don't worry. We have smaller sizes too, for the furry little superheroes, like Batdawg Teddy nere. He looks super in his banda-na-na-na-na-na… right?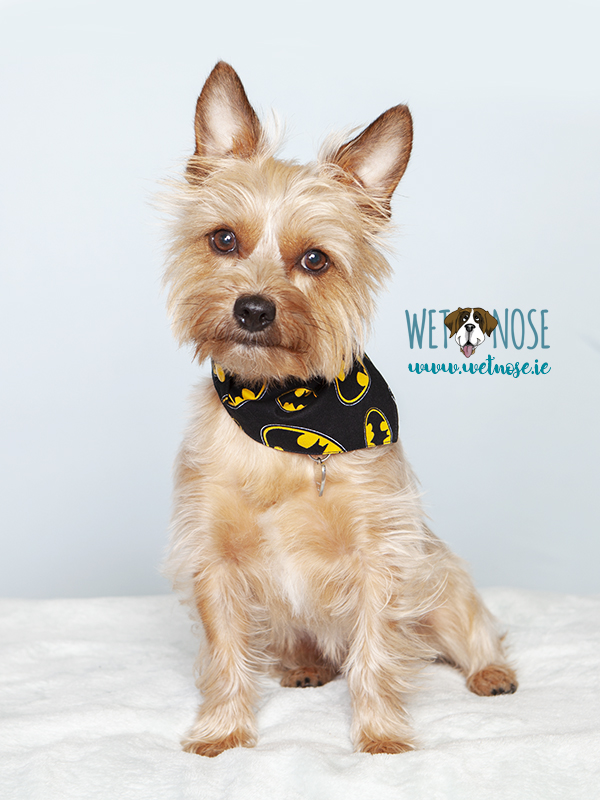 And if you want to know the top secret, behind the scenes trick for these happy pup expressions that you see here, I'll tell you. It's Carmel! (and maybe a few beef treats) Thank you also to the most talented, supportive and animal loving lady around.