On the wide open Portmarnock beach this morning, the sky might have gone differently. The blanket of cloud might have turned into sleet or hail or snow shenanigans, and yes, maybe I didn't quite get the sunrise I was asking for, but clouds somehow began to part and the winter sun flickered a little across the horizon before me, giving me a dreamy image.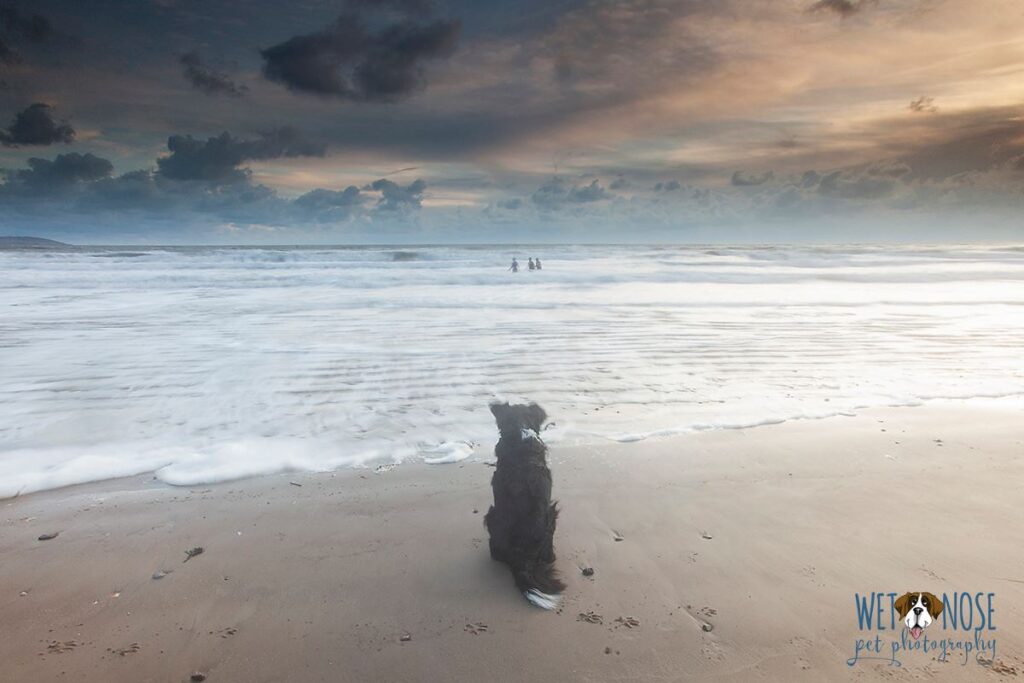 There was another colourful type of shenanigans however, as Rossi waited patiently for her humans while they splashed about in the waves… and given the temperature of our Irish seas, I reckon this is one steadfast and well-reasoned collie with all her marbles perfectly intact!
Any other early risers care to join our Wet Nose Walkies group on?