Oh, I have such a special photo to share with you to brighten this grey evening.
What could be better than a happy run around on a hill with the day's leftover sunshine?
There's something incomparably powerful about sunsets isn't there? We call them a natural wonder. And they are. They are a natural wonder of nature for sure that have inspired many poets and writers and artists for centuries! And they definitely inspire me. So on Sunday we wrapped up warm and found our spot on Killiney Hill to soak up the experience.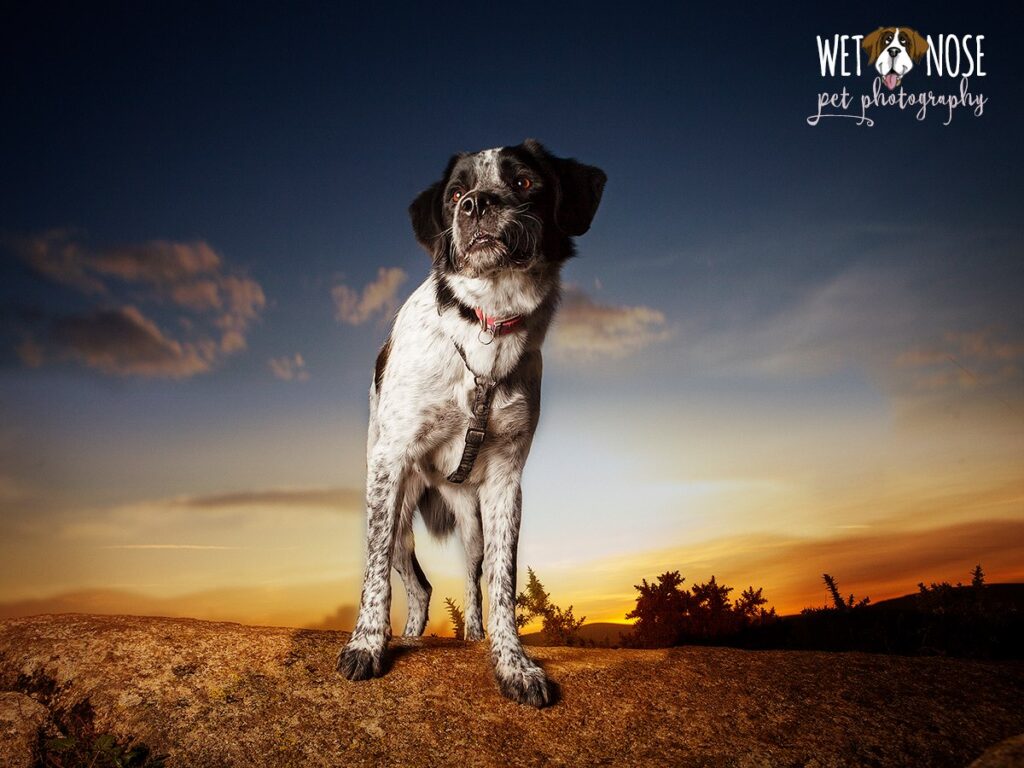 And how about three years young Reilly? All handsome in his white and black polkadot coat. With a little coaxing we managed to capture Reilly standing tall up there on that rock with as much composure as he could muster while watching that tennis ball with all his might. Because retrieving a tennis ball is a serious matter! Little did he know that the world behind him was lighting up the sky in an incredible orange coloured glow just for him, and I don't know if Reilly's humans will find this here, but also for them.